Specifications 2:


Type:
compact

Weight (inc. Battery)

[?]

:
198g

Wide Angle

[?]

:
24mm

Max. Focal Length

[?]

:
120mm

Zoom Range

[?]

:
x5

Sensor Size:
1/1.7"

Low Light Support

[?]

:
well lit rooms

Image Stabilization

[?]

:
Optical

Raw Format Support

[?]

:
yes

Manual Exposure

[?]

:
yes

Video Resolution

[?]

:
1080p

Optical Zoom In Video

[?]

:
yes

Stereo Sound

[?]

:
stereo

Battery Life

[?]

:
200 shots

Flip Lcd

[?]

:
none

Touch Screen

[?]

:
none

Viewfinder

[?]

:
none

Freeze / Water / Shock - Proof

[?]

:
no

Dimensions (w-h-d)

[?]

:
98.9 x 59.8 x 26.7 mm

Macro Distance

[?]

:
3 cm

Built-in Wireless

[?]

:
none

Built-in GPS

[?]

:
built-in gps

Direct Video Button

[?]

:
yes

Panorama

[?]

:
none

Rank:

[?]




70.9



Initial Price:
$429 (change:

↓

$180, 42%)

Last Price Change:


↓

$50 (17%) (Feb 15th)

Last Lowest Price:
$249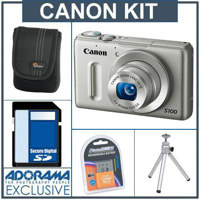 Support this site by purchasing accessories for the Canon PowerShot S100:
Canon PowerShot S100 - Full Review
The Canon PowerShot S100 could very well be the new high standard by which compact cameras are measured.
Canon PowerShot S100 (photos: Canon)
Important Note:
the S100 was replaced by the
Canon PowerShot S110
(
compare
).
The S100's
Price Watch
:
Ever since Canon renewed their S line (there was a long, 5 year pause after the S80), the S90 and S95 conquered the hearts and minds of enthusiasts looking for image quality, in a slim body.
The S90 had only a few small glitches (loose control dial, slippery body) which were soon corrected by the S95. Other than that, it was near perfect, competing with the best of the best of other manufacturers.
The S95 also added HD video with stereo sound, but other than that had the same lens, apertures, zoom range, sensor and processor as the S90.
The S100, on the other hand, is a different story altogether.
Strengths & Improvements
It's one of the first cameras (along with the
PowerShot SX40
and the EOS 1DX) to employ Canon's Digic V processor, doing so while also incorporating a new 1/1.7" Back Side Illuminated CMOS sensor, a combination claimed by Canon to improve low light image quality by a large margin.
On top of that, the S100 has a wider 24mm lens compared to the S95 it replaces, a larger x5 zoom range and full HD (1080p) video with a fully functional optical zoom.
Surprisingly, the S100 has a built-in GPS, unlike any previous 'S' PowerShot. Introduced by Canon only in their travel zooms (
SX230
&
SX260
) and the new rugged D20, a GPS suits those cameras' target usages. However, it seems to contradict the high-end essence of the S100.
In spite of these additions, the S100 is slightly thinner than the
S95
.
RAW
: As a true high-end camera, the S100 offers RAW shooting instead of, or together with normal JPG's. Unlike previous models, the format selection menu is separate from the image sizes, making it easier to access and faster to change.
Dynamic Range
: The S100 is capable of enhancing its dynamic range by combining ISO levels into a single shot. By doing so, it attempts to prevent highlights from being blown out and at the same time, preserve details in shadow areas of the photo.
This could be done automatically, manually (set to 200% or 400%), or turned off completely. See an example of how the S100 uses this feature below.
Focus
: Focusing can be set in the middle of the frame, at any other location, or automatic with or without face detection and object tracking. On top of that, manual focus is available, set by the back dial using an on-screen distance meter with the specific area enlarged on the screen.
Neutral Density Filter
: A built-in ND (Neutral Density) filter allows reducing light hitting the sensor by up to three stops (8 times less light), for longer shutter speeds or larger apertures, meaning shallower (as much as possible) depth of field.
GPS
: To whom it may concern, the S100 provides global tracking of its images, allowing pin-pointing them on a map by online albums. Even though it's probably not a feature highly sought after by potential buyers of a high-end compact camera, it's definitely nice to have as an option.
Panorama
: the S100 has the most inferior type of panorama, the type which assists in taking overlapping photos but requires using computer software in order to stitch those photos together.
Build Quality & Handling
The S100 is the smallest available high-end compact camera. It fits in most pants pockets and packs enormous amounts of capability in its small body. Its menus are intuitive for beginners and advanced photographers alike and most features and settings require few button presses or dial turns.
All commonly used features are easily accessible via external dedicated customizable controls, such as the front and back dial rings and the 'ring func.' button. Setting the dedicated zoom lever to control the zoom (instead of letting the front ring do so) allows easy control over ISO, aperture setting and shutter speed, without having to navigate through any menu - making the S100 a highly efficient photographing tool.
Its body feels solid enough compared to most compact cameras. It doesn't share the bullet proof robustness of the
G12
, yet the coarse black metal body of the much smaller S100 is very comfortable and light in your hands and gives you the sense it could withhold a moderate beating if it had to.
The S100's ever-so-thin grip means its one-hand-hold-ability is limited - you can use it with one hand as long as you don't access any control dials. For that you'd need the assistance of your other hand, otherwise you'd risk dropping the camera.
When you do use your other hand to control the lens dial, you'd find it had been dieted down to a thinner physique, compared to its predecessors, making it slightly less comfortable to turn (though it's still brilliant).
Performance
Focus Speed
: The first obvious issue that hits you when working with the S100 is how long it takes it to focus in some situations. Not that it's much slower than other compacts, but you'd expect a faster performance from a high-end camera like this.
In low light conditions, when fully zoomed in, focusing can take anywhere between two and three full seconds. If you're planning on capturing moving subjects, you'd better practice pre-focusing.
Macro
: The S100 is capable of moving in as close as 3cm (1.2") to its subject.
However, when in macro mode and fully zoomed out (to allow minimal operating distance), auto-focusing proves to be tricky and at times impossible, forcing the use of manual focus instead.
Operation
: In contrast of its focusing speed, the S100 is quick in everything else it does. It turns on quickly (even more so if you cancel its start-up image), zooms ok (naturally slower during videos) and once focused, fires away in an instant.
Image Stabilization
: The S100 is equipped with Canon's HS system, including their latest Intelligent IS mechanism, which proves to work well (though does not perform miracles). See it in action below.
Battery Life
: Though relatively, with a declared 200 shots per charge, the S100 is on par with the majority of point-and-shoots, it seems that Canon should have tried harder. As it has no viewfinder, the LCD is used 100% of the time, using up the battery pretty quickly. Reducing image review time and the LCD brightness helps, but using the built-in GPS means a significant reduction in battery life. If you're planning on taking the S100 on a travel, buying a spare battery is highly recommended.
Image Quality
ISO Range
: The S100 produces high image quality in general, with natural colors and pleasing tones, especially (as could be expected) in daylight. Low ISO images are noise-clean but could be perceived by some as a bit soft, due to the S100's tendency not to create punchy JPEG's. Selecting its 'vivid' mode (or manually tweaking its menus) easily changes that, delivering more vibrant (raised saturation) and punchier (raised contrast) images.
Climbing up the ISO scale, there is no doubt that its 400 ISO is perfectly usable for most needs. ISO 800 is still fairly clean, with some visible noise and little loss of detail. Going up to ISO 1600 shows a fall in detail level and highly visible noise. Nonetheless, images are still excellent for on-screen usage. Images produced by the S100 at ISO 3200 show large amounts of noise; though they are still better than most compact cameras are perfectly usable for showing on-screen. Prints at this high ISO level should be kept small.
Dynamic Range
: The 1/1.7" imaging sensor of the S100 shows effort, but succeeds only to outperform the ordinary crowd of smaller 1/2.3" sensors. Struggling in high-contrast situations, it turns to the aid of the S100's dynamic range enhancement mechanism. As mentioned above, this mechanism uses different sensitivities in order to create a single image with less blocked low-lights or blown-out high-lights. However, the outcome of these meshes tends to contain unnaturally warm colors. See its performance example below.
White Balance
: White Balance is a well-known issue with most compact cameras and the S100 is no different. Although it exhibits better than average handling of unnatural lighting conditions, it tends to produce unwelcome warm images in incandescent light.
Advanced Features
True to its high-end essence, the S100 has few gadgets under its hood. Its image effects are fun to use, but are no more than a gimmick (miniature, fish-eye, toy-camera, etc.) which can be used to create funny or exaggerated images. See some example below.
The Competition
With the
PowerShot G12
already aging (camera-years are double than dog-years), and the
PowerShot G1X
costing about double its price, the S100 faces competition mostly from other companies. The
Panasonic Lumix DMC LX5
(
compare
) has the same wide angle lens and roughly the same zoom range, but it doesn't come close to the S100 in terms of compactness and it also lacks the S100's full HD video and stereo sound. On the other hand, the LX5 has larger aperture settings at the longer end of the zoom.
The
Olympus XZ-1
(
compare
) is about the same size as the LX5, has an even larger maximum aperture when zoomed in, but its lens goes only as wide as 28mm and its video is 720p.
One of the shining stars on the high-end compact cameras horizon is the
FujiFilm FinePix X10
(
compare
), rivaling the S100 in terms of functionality, image quality and low-light capabilities.
However, in terms of size, the X10 is no competition for the S100, as it has much larger body which not only won't fit in your pants pocket, it will most probably be too large for your jacket pocket as well.
Not that any on these rivals of the S100 are bad cameras - au contraire!
They are excellent photography machines, exploiting latest technology, with just a few draw backs on each of them.
That's exactly why the S100 shines. It seems that Canon took in all the advantages and mixed them together to create a winning formula, which is no less than thrilling.
Who is it not for?
If you're looking for a basic, inexpensive camera - you'd better keep looking.
If you need a large zoom range or prefer a massive camera body in your hand, the S100 is not for you.
Who is it for?
If you want a high-quality camera, suitable for beginners and advances photographers alike, this could very well be the one.
If you're looking for one of the best compact cameras out there, and you want it to fit in your pocket, the PowerShot S100 is it.
Score:
Image Quality: 9
Performance: 8
Build & Handling: 8.5
Advanced Features: 8.5
Total: 8.5
Image Stabilization Capabilities:
Here's an example of the same image taken with and without image stabilization:
Scroll your mouse over the thumbnails to view the images, then click on the images for full size versions.
High ISO Performance:
See how the S100 performs in various ISO sensitivities:
Scroll your mouse over the thumbnails to view the images, then click on the images for full size versions.
High ISO Performance - 100% crops:
Here are full size crops of the images above:
Scroll your mouse over the thumbnails to view the images, then click on the images for full size versions.
In-Camera Effects:
The S100 offers these creative effects, see what they look like:
Scroll your mouse over the thumbnails to view the images, then click on the images for full size versions.
Dynamic Range Enhancement (in %):
See what effect different dynamic range settings have on the images:
Scroll your mouse over the thumbnails to view the images, then click on the images for full size versions.
In Your Hand:
Sample Images (hand held, out of camera, with no post processing):
Rank:
Automatically compared to similar cameras, based on specifications:
Low Light:
Wide Angle:
Zoom Range:
Weight:
Other Features:
Price:
Total Rank:
Lineage:
Canon PowerShot S100
Canon PowerShot S100
Eyal Gurevitch
January 05, 2013
$249
Other Tools:
Use the Compare Tool
to compare the S100 to other cameras.
See where the S100 is placed on the Feature Graph.
Find similar cameras using the
Feature Finder.
Related Posts:
Related Pages:
See the list of all Compact Cameras
.
See the list of all Low Light Cameras
.