Specifications 2:


Type:
DSLR

Weight (inc. Battery)

[?]

:
850g

Dimensions (w-h-d)

[?]

:
141 x 113 x 82 mm

Crop Factor:
Full Frame (x1)

Megapixels:
24.3

Viewfinder Coverage:
100%

Viewfinder Magnification

[?]

:
0.7x

Auto Focus Points:
39

Enhanced AF Points

[?]

:
9

Video Resolution

[?]

:
1080p

Stereo Sound

[?]

:
stereo

Max Mechanical Shutter:
1/4000 sec

Maximum Sync Speed:
1/250 sec

Flash Guide Number:
39'

Maximum FPS:
6 fps

Flip Lcd

[?]

:
none

Touch Screen

[?]

:
none

Built-in Wireless

[?]

:
none

Built-in GPS

[?]

:
none

Battery Life

[?]

:
900 shots

Initial Price:
$1999 (change:

↓

$503, 25%)

Last Price Change:


↑

$50 (3%) (Apr 29th)

Current Lowest Price:
$1996

$1496



The Nikon D610 is on a $500 rebate!


Lowest Kit Price:
$1996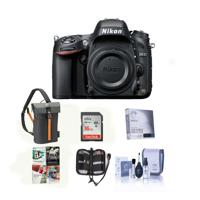 Current Lowest Price:
$1496
(

↑

$50)
Current Lowest Kit Price: $1996
Nikon D610 - Full Review


The Nikon D610 is on a $500 rebate!
- order now via the links in the box.
Nikon D610 (photos: Nikon)
The D610's
Price Watch
:
Strengths & Improvements
If you never heard of the dust and oil issue of the D600, that's fine. If you have, that's fine too. There's not much to say about that, other than it's over and done with.
The D610 is Nikon's affordable full frame DSLR. There aren't many of those around - in fact, at the time of writing these lines, there are three full frame cameras for less than $2000, the other two being the Canon 6D (a virtual twin to the D610) and the new Sony A7 (which is a different creature altogether).
Build Quality & Handling
The D610's body is designed and built for photographers, not doubt about that. This level's obligatory two main control dials are present and accounted for. They even work well - stiff but not too much.
There's much more - a direct selection of file size, compression level and Raw and a clever drive dial locked into position beneath the main mode dial, an external microphone and earphone jacks for videos and two SD card slots.
Its grip is thin in order to allow room for your fingers when using large lenses, but those same lenses are too heavy for the thin grip to carry. Its viewfinder in clear and very bright and so are the red focus point highlights.
A peculiar oddity I found is that when I zoomed out the 24-120mm f/4 quickly, a gush of air blew out around the viewfinder and into my eye. It's a small nuisance, but If you're sensitive, it could be really annoying.
Performance
Operation
: It all makes sense, the layout, the buttons, their functionality, the work flow. Even if you're new to Nikon, you'll get it after a short time. Almost everything functioned as I expected. I had guessed correctly any functionality I wasn't sure about - that's when I call an interface as being intuitive.
The focus button in front is convenient if you're a Nikon user. Otherwise, it takes getting used to, and at start requires a quick glance each time to place your finger. If I have to complain about something, it's those buttons on left of the screen which require both hands to operate, meaning breaking the shooting posture and wasting time and concentration.
Like in entry-level cameras or even compact cameras, the D610 has a wide variety of scene modes to choose from. While most other controls need no guesswork to figure out, after you change the main mode to 'scenes' you might wonder how to select the relevant scene. It hides in the back dial - turn it for the camera to come alive, the main screen lights up with all available options and information. Keep turning to select the scene of your desire.
The two SD cards functions are fully customizable. You can select the first as main and second as overflow or as a backup, the first for stills and the second for video, the first for jpg's and the second for RAW. Being the full frame camera that it is, it naturally supports Fx lenses, but there's also an option to use Dx lenses. Not only that, but there's even an option to crop on Fx lenses with a crop frame highlight on screen while you shoot. Checking the neighbour's grass in this regard, namely - Canon, actually blows the neighbour out of the water. Full frame EOS cameras don't support working with crop designated lenses at all.
The quiet shutter and quiet continuous mode were reported by some as near-silent, but in fact aren't much quieter than the already quiet normal mode. I heard little difference between the two. Both are quiet indeed but not as such that could be called silent.
Editing raw in-camera is easy as one-two-three. Go through the different development aspects and set your preferred settings while previewing the results. Very nice if you're a computer software illiterate.
Image Quality
Colors & Contrast
: This is no snap-n-go type of camera. Instant JPG's is not what it was built for. Don't get me wrong - it's not bad, just far from what it can really give you. Its full frame sensor has a vast capability of capturing exact colors with impressive dynamic range. Still, give it even a bit of post processing to unleash its potential. The best way to go about it is to shoot RAW, of course. Open the gallery (links on top and at the bottom) in order to see some OOC Jpeg's.
ISO Range
: The D610 can handle quite an impressive amount of (low) light. The finest details (as in the feather example below) are retained up to around ISO 3200. There is some noise at that level but images are still quite full of color and contrast. ISO 6400 is where the camera loses its grip on fine details, but still maintains an impressive outcome. Its two high ISO settings are named H1 and H2 for a good reason. They should be considered an extension of the camera's capabilities rather than ordinary settings.
High ISO Performance:
See how the D610 performs in various ISO sensitivities:
Scroll your mouse over the thumbnails to view the images, then click on the images for full size versions.
Here are 100% crops of the images above. See how the feather holds up:
High ISO Performance - 100% crops:
Here are full size crops of the images above:
Scroll your mouse over the thumbnails to view the images, then click on the images for full size versions.
White Balance
: The crucial judgement point of white balance is how the camera handles incandescent lighting. Looking at the results, it's quite obvious that the D610's approach is much more on the 'faithful' side of things. Meaning that images in warm lighting are - warm.
What this also means is that you might use the manual white balance setting heavily. Luckily, the D610 has four separate white balance presets, each of which is also tweakable for any desired WB compensation.
Video Quality
: The D610's video functions and controls are surprisingly thin. On the plus side, it has a microphone and earphone jacks, live audio adjustment and the two SD card slots that allow designating one of them for videos.
On the other hand, it has no zebra patterns, which is fine at this price point, but also no 60p at full resolution, no focus peaking and no option to select the metering method - and that's too much when these are available at much less expensive cameras, mostly mirrorless.
But the camel's back is broken by the fact that the D610 is related more closely according to Nikon to its simpler siblings than to its fancier ones - the differentiation being the ability (or lack thereof) to set the aperture and ISO level during live view or during recording. With this one, you must set the aperture and ISO before you start shooting - actually, before you turn on the live view. During video, like in all other entry to mid-level DSLR's, you can only change the WB and exposure compensation. Bummer.
Optical Zoom During Video:
Advanced Features
The D610 is full of fun stuff usually reserved for compact cameras. In-camera post processing is a nice addition all-in-all, especially the ability to change the image vertical or horizontal perspectives and correct barrel or pincushion distortions is downright outstanding.
In-Camera Perspective / Distortion:
An example of perspective and distortion correction
Scroll your mouse over the thumbnails to view the images, then click on the images for full size versions.
Continuous Mode
: Its continuous mode is far from being a strong point. It does take 6 shots per second, but after those 6 it slows down significantly.
Continuous Mode:
Here's an example of the D610's continuous mode:
Scroll your mouse over the thumbnails to view the images, then click on the images for full size versions.
Time Lapse
: Time lapse movies can be created internally from photos taken at intervals of anywhere between 1 second and 10 minutes for a total shooting time of up to 8 hours, resulting at a maximum of 16 minute clips.
The interval timer allows intervals between 1 second and 24 hours for a total of 999 times and 1 to 9 shots each time, translating to a maximum of 24,000 hours shooting time (roughly three years).
Artistic Filters
: The artistic filters are available only as in-camera post processing options. This is a different approach than in most cameras, bust in some way makes sense - you don't commit to a specific filter when taking the shot. Rather, you can try which filter suits your image best.
In-Camera Effects:
The D610 offers these creative effects, see what they look like:
Scroll your mouse over the thumbnails to view the images, then click on the images for full size versions.
The Competition & Bottom Line
It's true, there are some technical specs of the D610 that suit lower positioned cameras - surprisingly, Nikon had chosen not to beef up some of these aspects - but in return, you get a high quality and affordable full frame DSLR. We should be thankful to Nikon for omitting the 1/8000 shutter or aperture control during video live view - for all those, we always have the option to pay around 40% more and get a D800. Still, this is one of the very few inexpensive full frames out there - making a very high sensor-size-to-the-dollar ratio. The two usual rivals of the D610 are Canon's
6D
(
compare
) and Sony's
Alpha A7
(
compare
).
The Df has the same AF system that the D610 has, but the monster sensor of the D4. The A7R has Zebras and the 6D has built-in wi-fi, by which it can be controlled remotely. Nikon's own D7100 is much the same, except of course for being built around a Dx sensor. The D7100 even has more focus points than the D610, which are spread on a wider area (actually it's just because the sensor is smaller). The D7100 also has a minimal shutter speed of 1/8000 compared to the D610's 1/4000.
At the end of the day, despite some surprising shortcomings, the D610 is a gem of a camera - without extensive gadgetry, it provides access to the wonderful world of full frame photography for all those who can't afford high-end DSLR's. Know its limitations and you'll be in for a treat.
Current Lowest Price:
$1496
Current Lowest Kit Price: $1996
Lineage:
Nikon D610
Nikon D610
Eyal Gurevitch
March 03, 2014
$1496
Compare the Nikon D610 with Similar Cameras:
Other Tools:
Use the Compare Tool
to compare the D610 to other cameras.
See where the D610 is placed on the Feature Graph.
Find similar cameras using the
Feature Finder.
Related Posts: